Postdoctoral researcher, Department of Informatics, University of Oslo
Email: martige@ifi.uio.no
Contents:
Projects and other academic affiliations
SIRIUS SFI
Centre for Scalable Data Access in the Oil and Gas Domain. Norwegian Centre for Research-driven Innovation. (2015–2023). http://sirius-labs.no/
Reasonable Ontology Templates
Reasonable Ontology Templates (OTTR). Innovation project. (2017 –). http://ottr.xyz/
Optique - Scalable end-user access to big data
FP7 EU project. (2012–2016). http://optique-project.eu/.
Tools and Resources
Lutra
Tool-support for Reasonable Ontology Template (OTTR).
Home: http://ottr.xyz/ (same as for OTTR)
Cite as: Martin G. Skjæveland, Daniel P. Lupp, Leif Harald Karlsen, Henrik Forssell. Practical Ontology Pattern Instantiation, Discovery, and Maintanence with Reasonable Ontology Templates. Accepted for ISWC 2018 research track.
Slegge OBDA resource
OBDA specification over the Slegge database.
NPD FactPages as Semantic Web Data
OBDA specification of the NPD Factpages.
Cite as: Martin G. Skjæveland, Espen H. Lian, and Ian Horrocks. Publishing the Norwegian Petroleum Directorate's FactPages as Semantic Web Data. In The Semantic Web – ISWC 2013, volume 8219 of LNCS, pages 162–177. Springer Berlin Heidelberg, 2013. Preprint: http://folk.uio.no/martige/pub/SkLiHo-ISWC2013.pdf
Sgvizler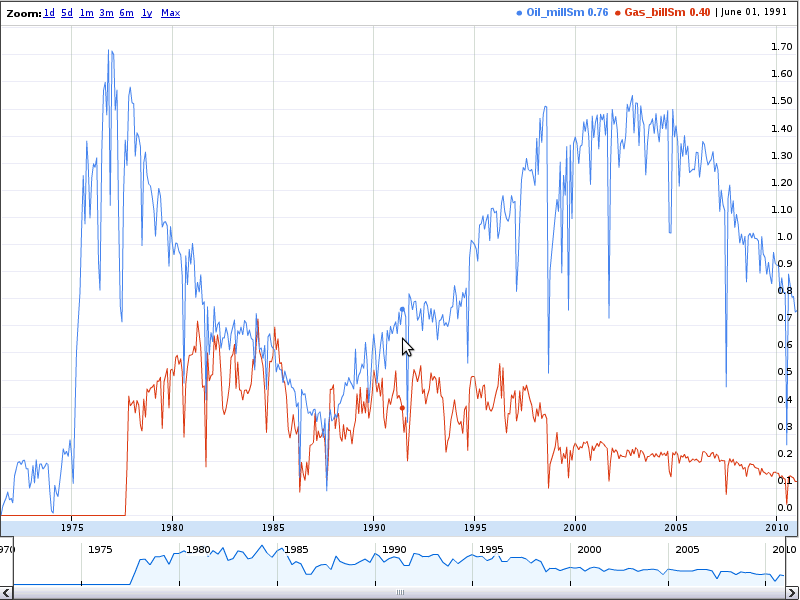 Sgvizler is a JavaScript library which renders the result of SPARQL SELECT queries into charts or HTML elements.
Cite as: Martin G. Skjæveland. Sgvizler: A JavaScript Wrapper for Easy Visualization of SPARQL Result Sets. In: 9th Extended Semantic Web Conference (ESWC 2012), workshop and demo proceedings. Heraklion, Crete, Greece, 2015. https://doi.org/10.1007/978-3-662-46641-4_27
Boundz and Mapper Dan
Validate RDF transformations for conservativity.
Supervision and available topics
Ongoing
MSc: Bård Christer Johnsen

Relations for structuring reasonable ontology templates.

MSc: Mathias Johan Poyti Stang

The best of two worlds: using the ORM methodology for engineering ontology with ontology templates. Co-supervised with Arild Waaler.

PhD: Erik Bryhn Myklebust

Ontology development and metadata management at NIVA with knowledge graph embeddings. Co-supervised with Ernesto Jimenez-Ruiz, Martin Giese and Grunde Løvoll (NIVA).
Teaching
V2010, V2011, V2012, V2013, V2014
H2010, V2011, H2011, V2012
Publications
My publications in:
Cristin - UiO's publication database