Postdoctoral researcher, Department of Informatics, University of Oslo
Email: martige@ifi.uio.no
Contents:
Projects and other academic affiliations
SIRIUS SFI
Centre for Scalable Data Access in the Oil and Gas Domain. Norwegian Centre for Research-driven Innovation. (2015–2023). http://sirius-labs.no/
Reasonable Ontology Templates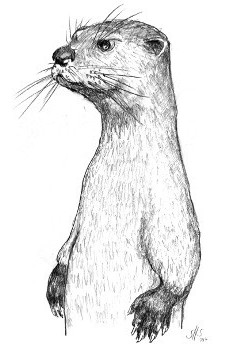 Reasonable Ontology Templates (OTTR). Innovation project. (2017 –). http://ottr.xyz/ Reasonable Ontology Templates (OTTR) is a language with supporting tools for representing and instantiating RDF graph and OWL ontology modelling patterns. It is designed to improve the efficiency and quality of building, using, and maintaining knowledge bases.
Optique - Scalable end-user access to big data
FP7 EU project. (2012–2016). http://optique-project.eu/.
Supervision and available topics
Ongoing
MSc: Bård Christer Johnsen

Relations for structuring reasonable ontology templates.

MSc: Mathias Johan Poyti Stang

The best of two worlds: using the ORM methodology for engineering ontology with ontology templates. Co-supervised with Arild Waaler.

PhD: Erik Bryhn Myklebust

Ontology development and metadata management at NIVA with knowledge graph embeddings. Co-supervised with Ernesto Jimenez-Ruiz and Martin Giese.
Teaching
V2010, V2011, V2012, V2013, V2014
H2010, V2011, H2011, V2012
Publications
My publications in:
Cristin - UiO's publication database